Intex Service Center In Darjeeling
Intex mobile phone service centers in Darjeeling, West bengal
We have a list of Intex Service Centers In Darjeeling. You can check address, contact number and email address of Intex mobile phone service center In Darjeeling.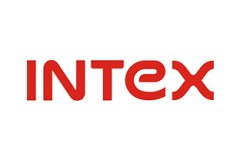 MAA TELECOM
Intex Service Center Location: Darjeeling, West bengal
Service Center Address: THANA LINE, CHOWK BAZAR, DARJEELING, WEST BENGAL - 734101 - 734101
Sevice Center Phone number: 9474926775
ROY TELECOM
Address: GOURSING JOTE (PANI TANKI) DULAL JOTE SILIGURI DARJEELING - 734429 WEST BENGAL - 734429
Phone number: 9733329450
Connecting Point
Address: Shop No.19 & 20, 3rd Floor, International Market, Sevoke Road, Siliguri, Dist. Darjeeling
Phone number: 9800271111
NIRMAL ELECTRONICS
Address: RISHI AUROBINDO ROAD NEAR UTTARBANGA GRAMIN BANK GHOSH BROTHERS BUILDING SILIGURI
Phone number: 9475513066
Other Intex service centers and dealers in Darjeeling
Z Telecom Centre
In , darjeeling
Address: Darjeeling - 734101 , Motor Stand, Darjeeling, Gorkhaland, Hill Cart
Phone number: +91-9609309976
If you were looking for Intex service centers in Darjeeling, you have come to the right place. We also have list of other Mobile phone service centers in Darjeeling, West Bengal. We also have details about other Intex service center details in West Bengal.
Please call the service center before making a visit. Carry original bill of phone with you. If any information here is inaccurate please help us by submitting correct information here.
We found 5 Intex service centers in Darjeeling.

Intex service center in Darjeeling, West Bengal will help you repair your mobile phone and solve any screen, performance, software upgrade, speaker, water spill issues. You can also check all Intex service centres in India.
Intex contact and customer service details
Intex - Demand More,is an indian smartphone, consumer electricals and feature phone manufacturer.Founded in 11996 in delhi India, intex has covered a long journey. Here are contact details for intex customer care, toll free number and more.
Phone numbers: 1860 108 5555, 0120 - 3881000, 1860 208 5555