Realme Service Center In Patna
Realme mobile phone service centers in Patna, Bihar
We have a list of Realme Service Centers In Patna. You can check address, contact number and email address of Realme mobile phone service center In Patna.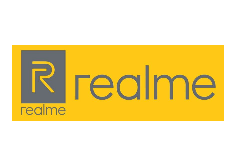 realme Exclusive Service Center, patna
Realme Service Center Location: Patna, Bihar
Service Center Address: Shop No. 06, 2nd Floor, Patna One Mall, Near Dak Banglow Chowk, Patna, Bihar
Pincode: 800001
Timing: Monday-Saturday (10:00-19:00)
Sevice Center Phone number: 7360004440, 7360004441
Radix Technology-F1, patna
Address: A 153 , PC Colony ,Near Medanta Hospital, Kankarbagh Patna 800020.
Pincode: 800020
Phone number: 7549816646
realme Authorized Service Center, patna
Address: RV - Shop No-113, 1st Floor, Banderbagacha, Kushalya Estate, Near Hariniwash Complex, RV-Dackbanglo, Patna, Bihar
Pincode: 800001
Phone number: 9334599956, 9835072251
If you were looking for Realme service centers in Patna, you have come to the right place. We also have list of other Mobile phone service centers in Patna, Bihar. We also have details about other Realme service center details in Bihar.
Please call the service center before making a visit. Carry original bill of phone with you. If any information here is inaccurate please help us by submitting correct information here.
We found 3 Realme service centers in Patna.

Realme service center in Patna, Bihar will help you repair your mobile phone and solve any screen, performance, software upgrade, speaker, water spill issues. You can also check all Realme service centres in India.
Realme contact and customer service details
Realme is a new India based Chinese mobile phone brand. Realme spun off from Oppo another established smartphone manufacturer in India. Realme 8 Pro, Realme Narzo, Realme X7 and Realme C25 are some of the best selling Real me brand smart phones. You can contact Realme customer service support for details of centres via following mediums -
Phone number: 1800 102 2777