Blackberry Service Center In Sangareddy
Blackberry mobile phone service centers in Sangareddy, Telangana
We have a list of Blackberry Service Centers In Sangareddy. You can check address, contact number and email address of Blackberry mobile phone service center In Sangareddy.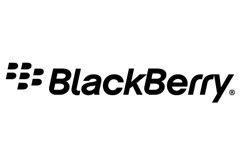 Sri Vinayaka Electronics
Blackberry Service Center Location: Sangareddy, Telangana
Service Center Address: 5-8-344/1 D.B.Manohar Estate, Next To Sbi, Near Medwin Hospital Abids, Chirag Ali Lane, Hyderabad - 500001 - 500001
Sevice Center Phone number: -
TOUCH - HYDERABAD
Address: 1-10-68/A/1 Dwarakadas Colony Chikoti Gardens Begumpet, Hyderabad 500016 - 500016
Phone number: -
Other Blackberry service centers and dealers in Sangareddy
OM SAI Mobiles
In , Sangareddy
Address: Ramachandrapuram , S No #5,25-36/12/5, Beeran Guda Khaman, Sangareddy
Phone number: +91-9948397828
MG Mobiles Pvt Ltd
In Sangareddy, Sangareddy
Address: Upper Bazar, Sangareddy, Hyderabad 502001, Peerane Peer
Phone number: +91-9989099672
If you were looking for Blackberry service centers in Sangareddy, you have come to the right place. We also have list of other Mobile phone service centers in Sangareddy, Telangana. We also have details about other Blackberry service center details in Telangana.
Please call the service center before making a visit. Carry original bill of phone with you. If any information here is inaccurate please help us by submitting correct information here.
We found 4 Blackberry service centers in Sangareddy.

Blackberry service center in Sangareddy, Telangana will help you repair your mobile phone and solve any screen, performance, software upgrade, speaker, water spill issues. You can also check all Blackberry service centres in India.
Blackberry contact and customer service details
Blackberry is a smartphone manufacturer known for its security features. Here are blackberry customer care details.
Toll free phone: 1800-4253-720